Specialist Dentistry Bayswater West London
We offer specialist dentistry in Bayswater, W2, West London.
There are a number of dentists who have taken on advanced training in a particular subject to further their experience and skillset, enabling them to offer a wider range of treatments to meet the demands of more challenging dental problems.
These dentists are known as specialists and are industry experts in their chosen fields.
Here at Garden Square Dental, we are proud to be able to offer specialist treatment services for the following:  Dental Implants, Oral Surgery, Periodontics (gums) and Prosthodontics (dentures).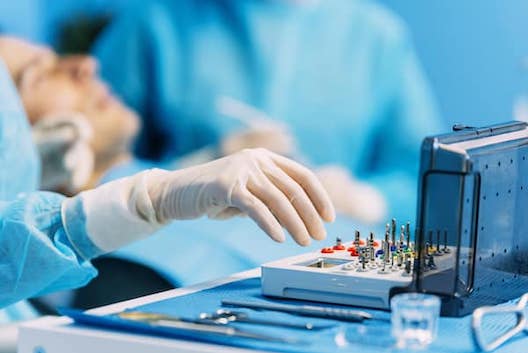 Specialist Dentistry Treatments
When a tooth is lost, the remaining gap may need to be filled. Dental implants are the most modern method of achieving this. Essentially a titanium screw is placed into the jaw bone where the tooth has been lost, and then a crown is attached onto the implant thus restoring the gap.
Often known as 'false teeth', dentures are a removable prosthetic device consisting of a plastic or metal frame with artificial teeth placed on top. These are coloured and shaped in an attempt to replicate the original teeth. Dentures can be very useful as an interim to dental implants or where dental implants are not viable.
Gum disease can spread to the jaw bone causing loosening of teeth (periodontitis) and unsightly gum recession. Periodontists are gum specialists that are qualified to tackle advanced periodontitis and can offer bone grafts or gum grafts where appropriate to help resolve the problem.
When teeth become badly decayed or broken, they may be beyond repair and extraction is necessary. If teeth are loose or accessible, then this can be routinely done by the dentist. However, if the teeth are difficult to reach or are impacted, this may need the attention of a specialist oral surgeon.